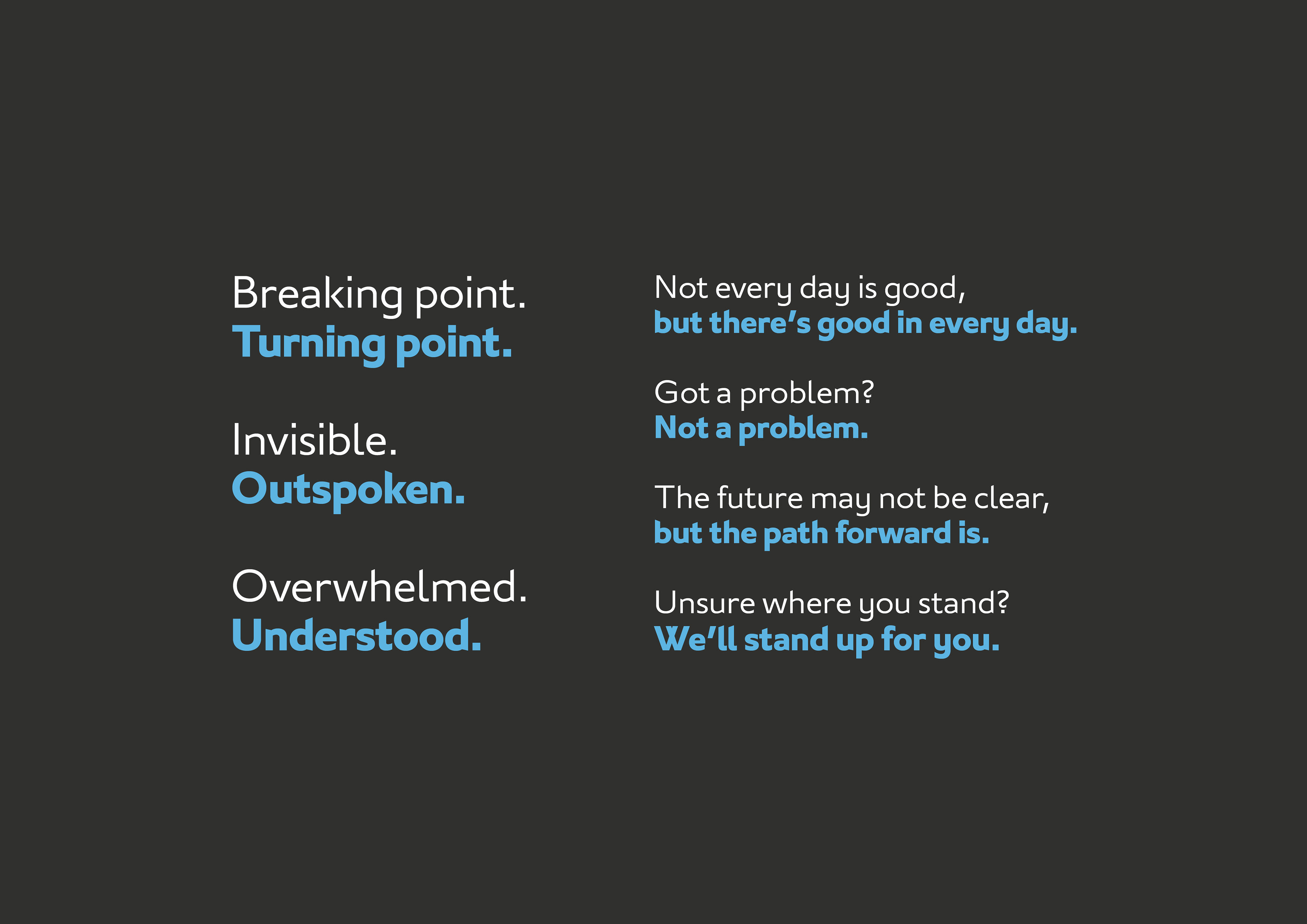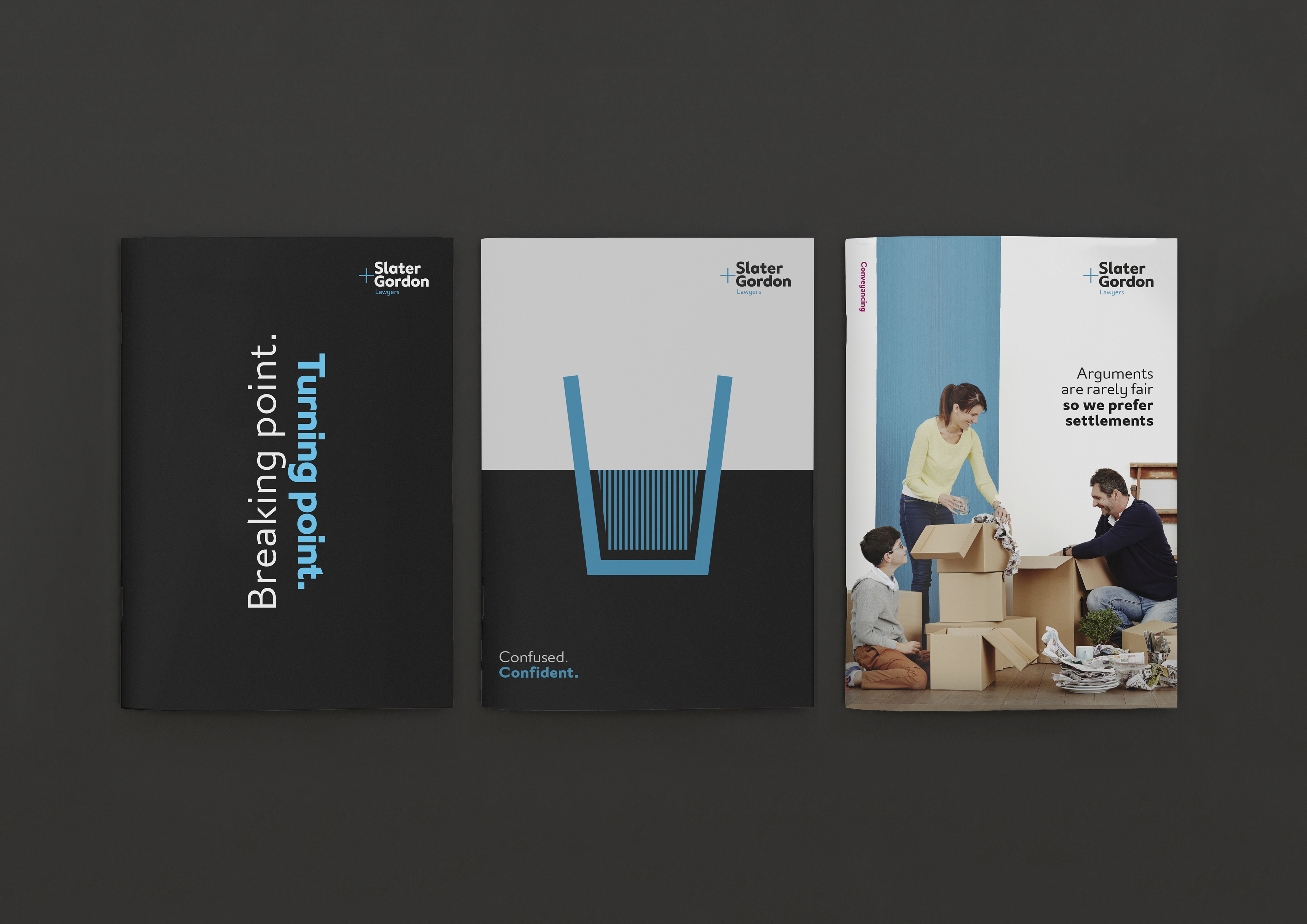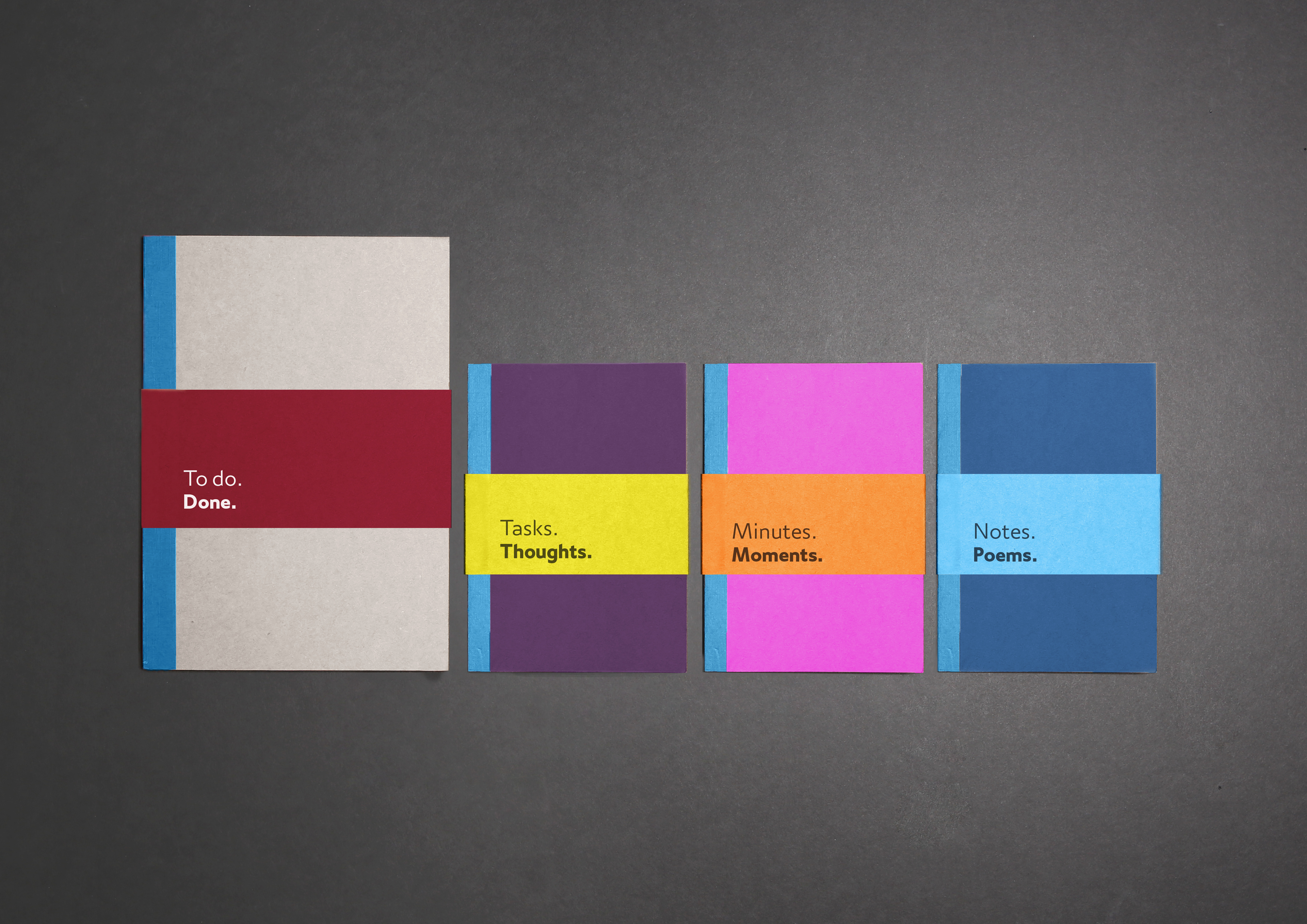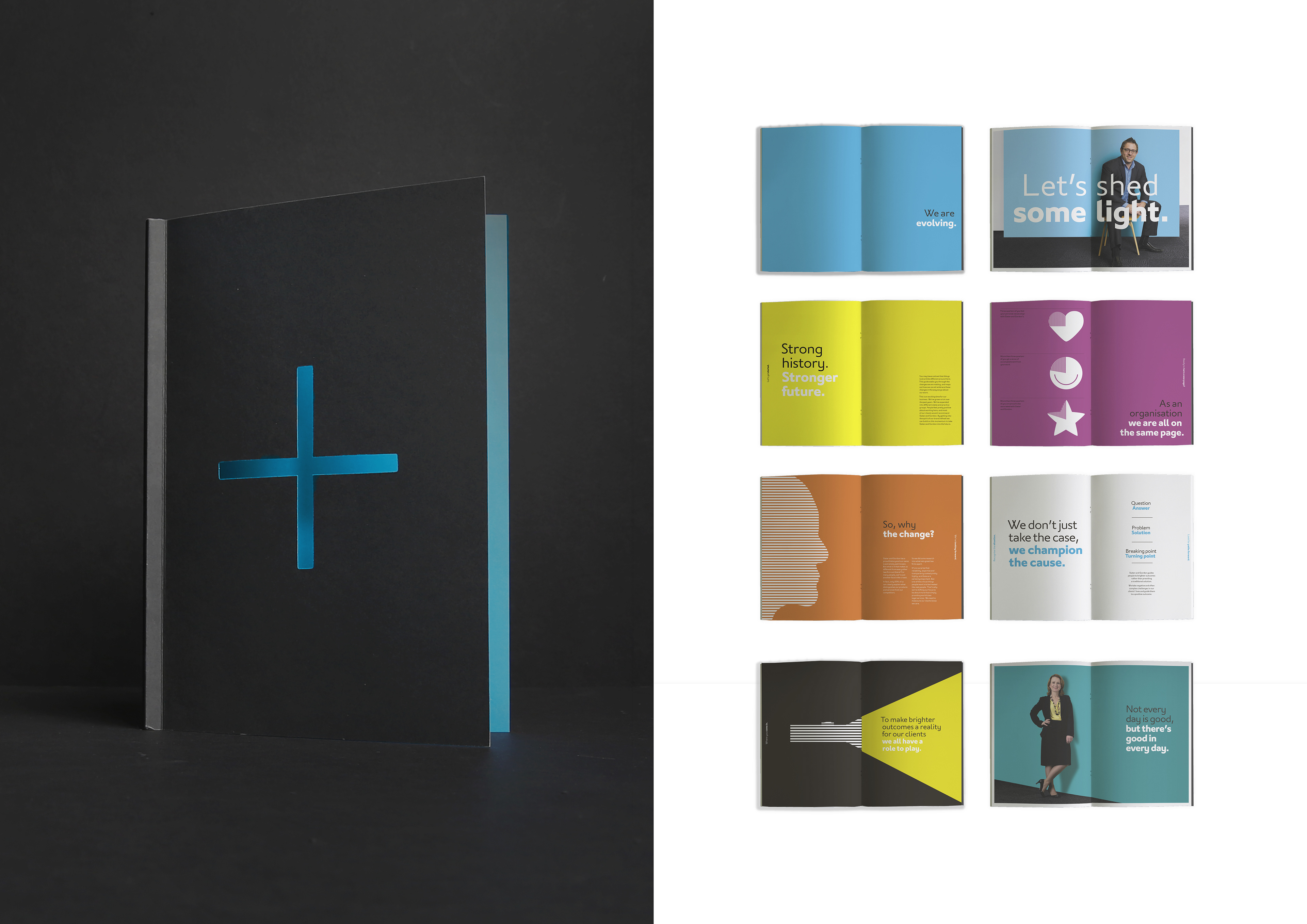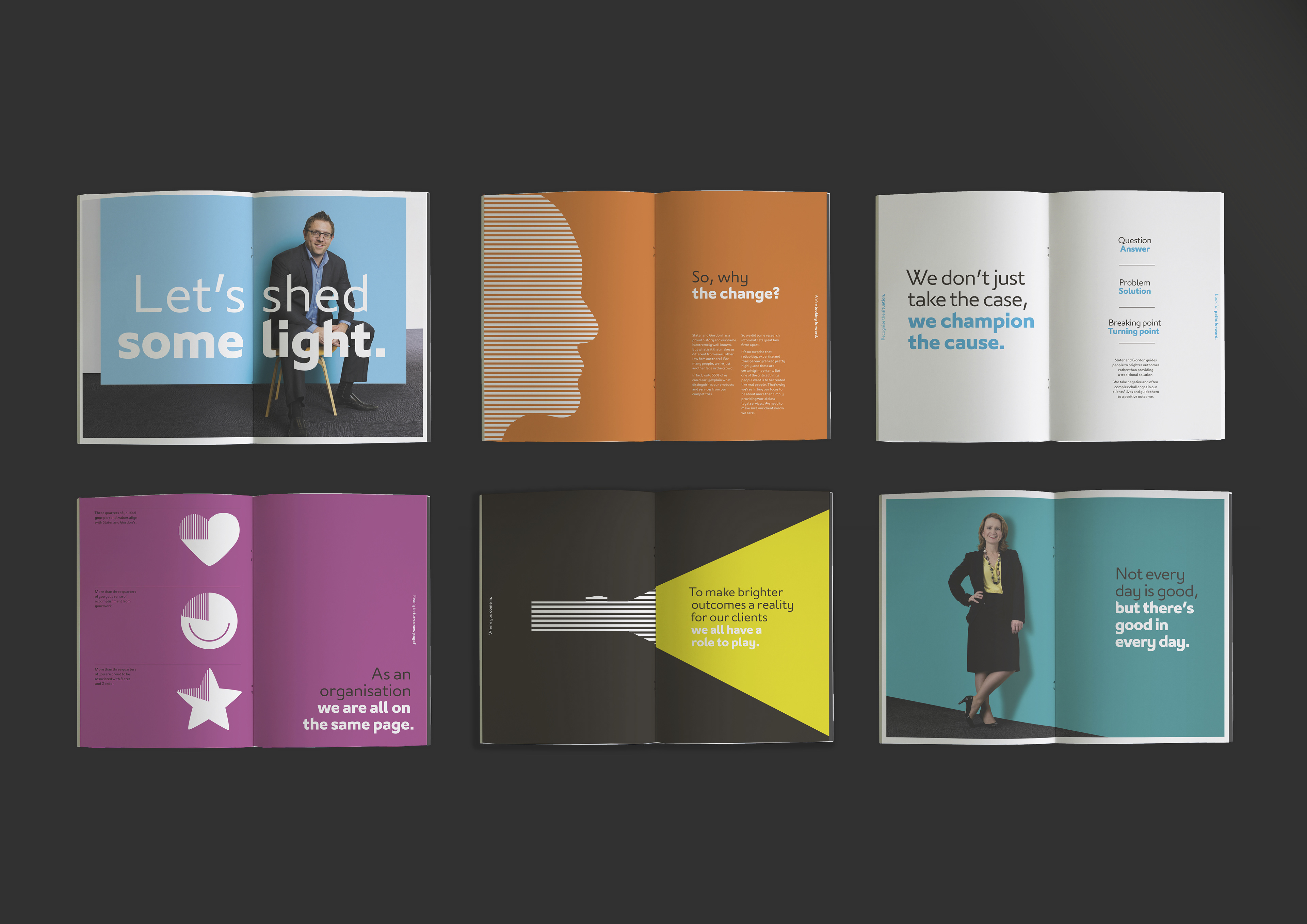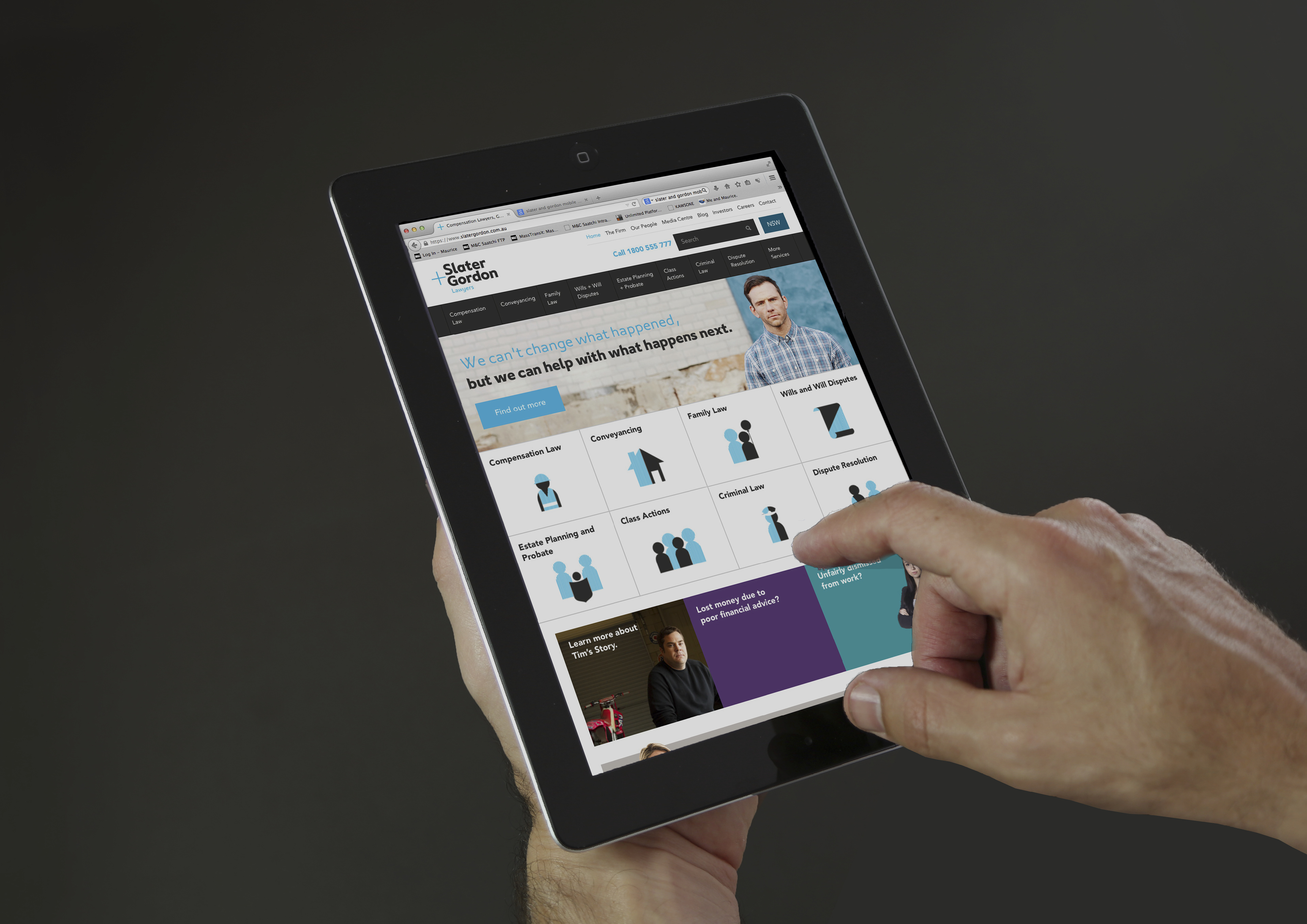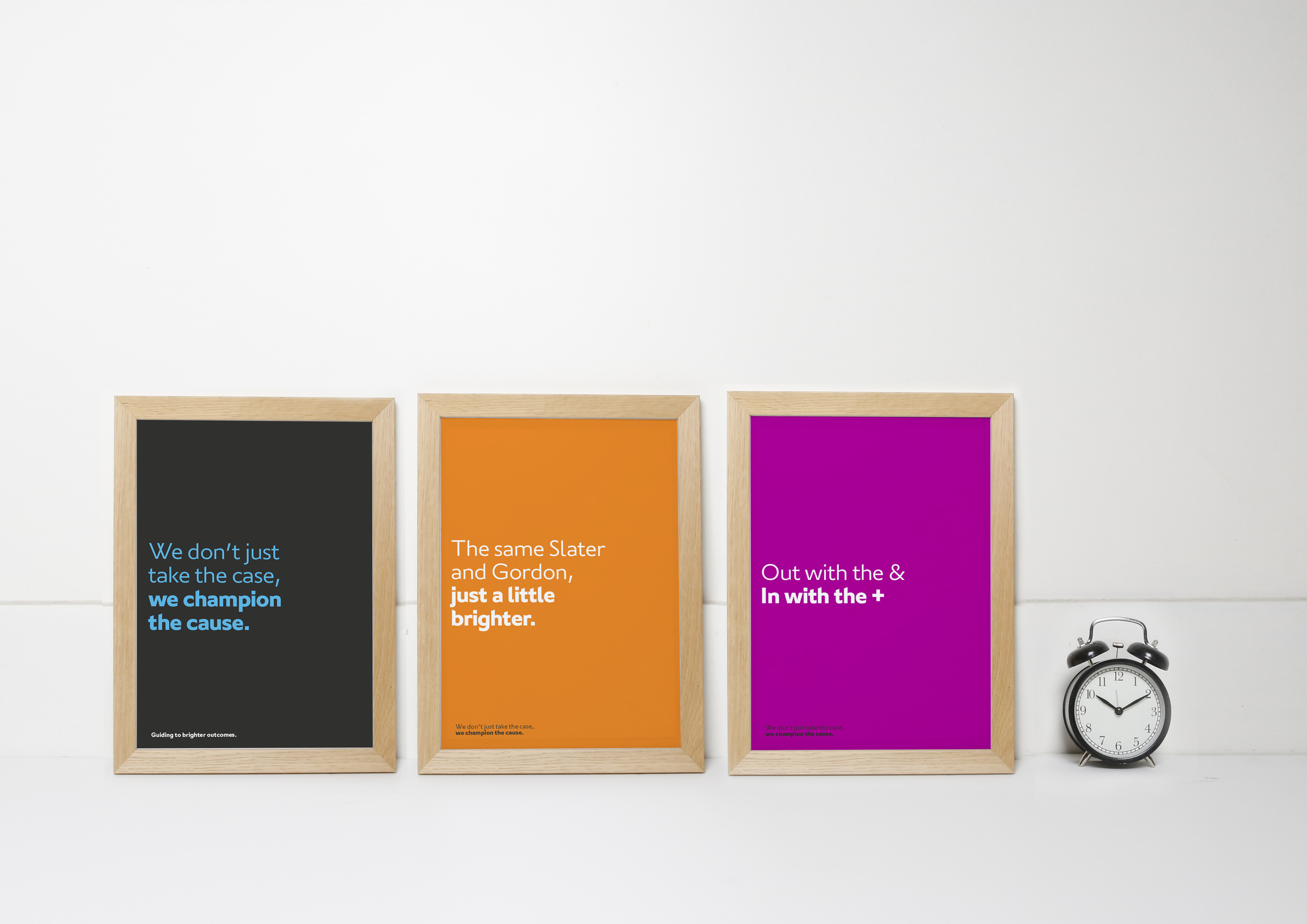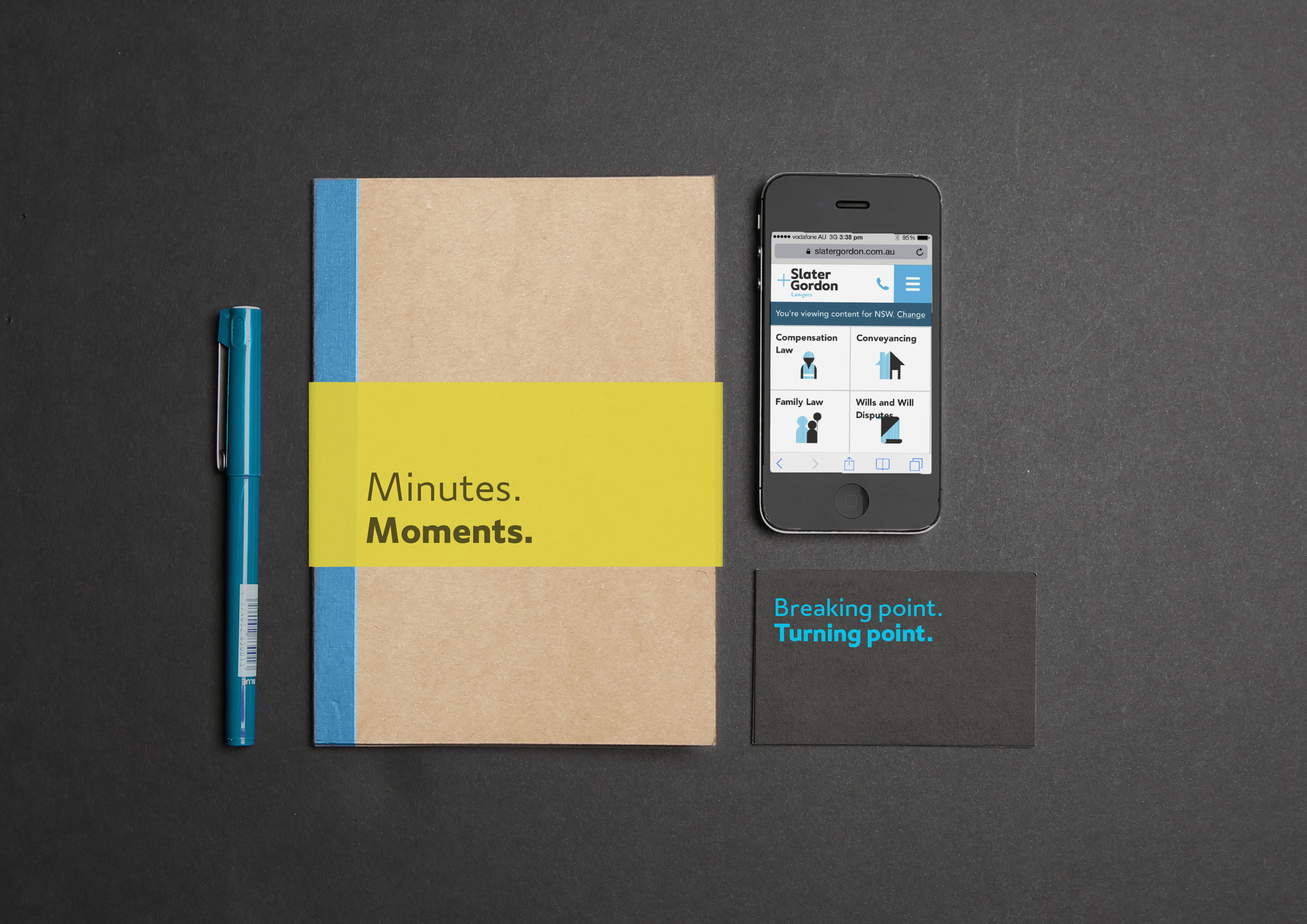 How do you rebrand Australia's premier law firm, historically laden with negative connotations?  Shift the focus from functional need, towards the pursuit of brighter outcomes. 
Slater & Gordon is one of Australia's most recognised legal brands. They were the first law firm in Australia to publicly list, and have experienced unprecedented growth in their core business of 'Personal Injury'. This has been both a blessing and a curse, as they have been grouped into the "ambulance chaser" category. The challenge was to reposition their brand as a platform for further growth in all markets, as well as enabling their expansion overseas.
Slater and Gordon's new identity is a visual and verbal expression of 'seeing the positive in the negative'. Every brand communication works to guide Slater & Gordons' clients to brighter outcomes.